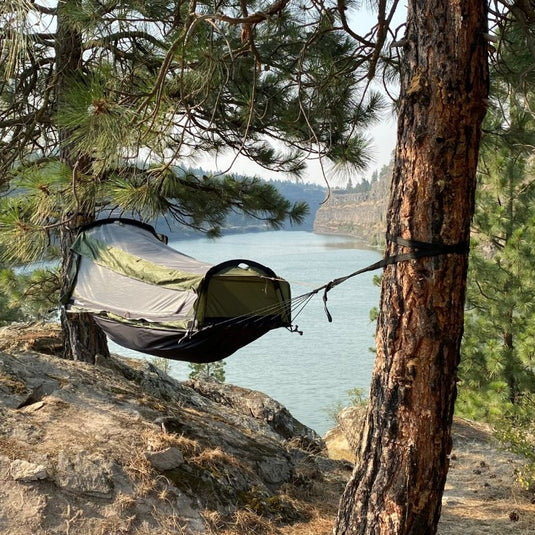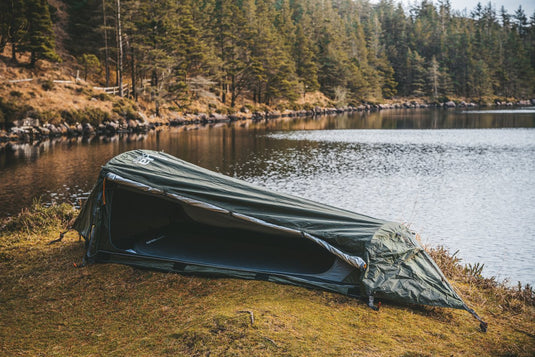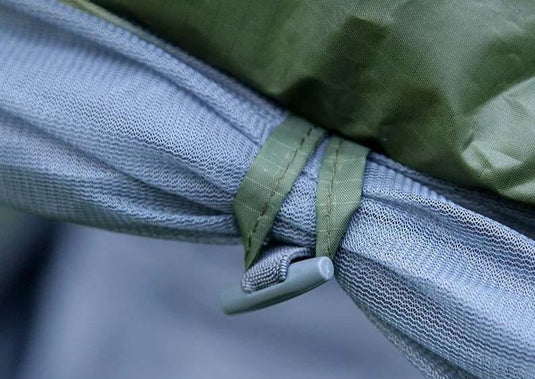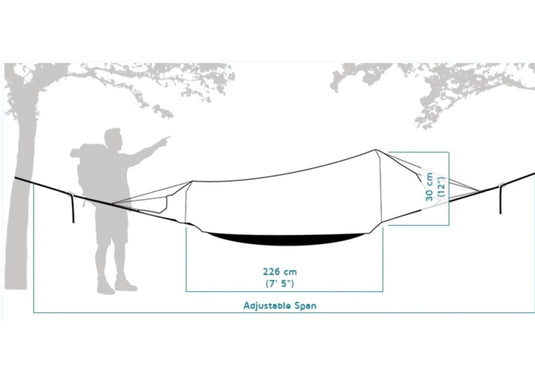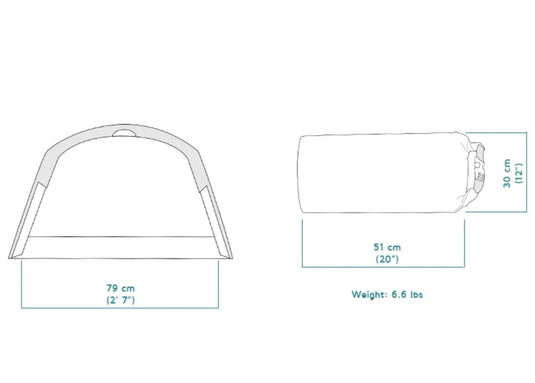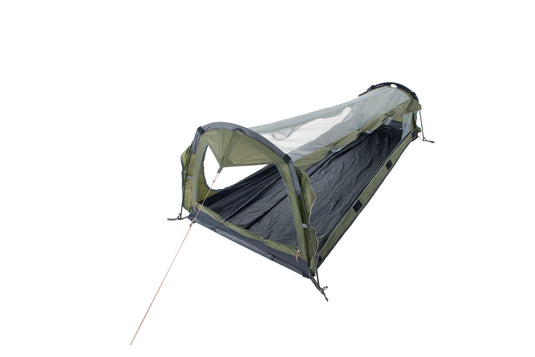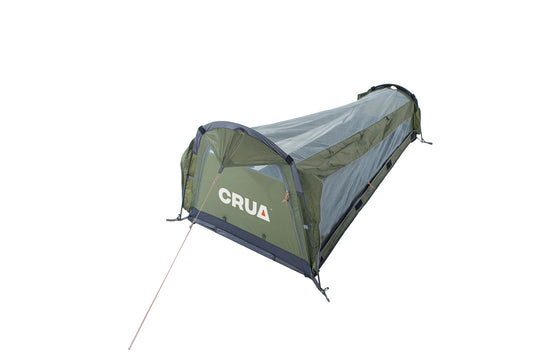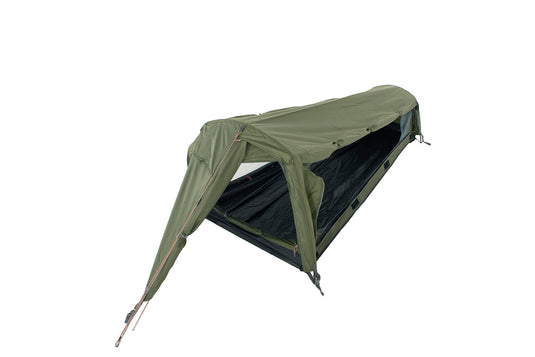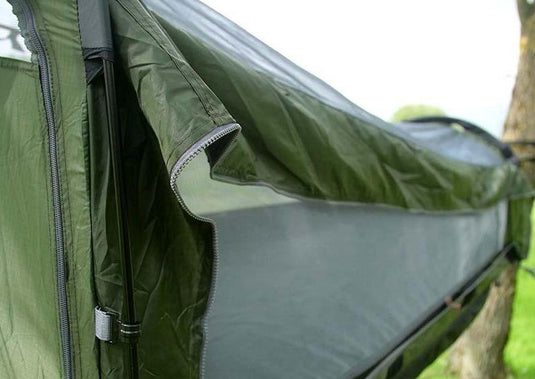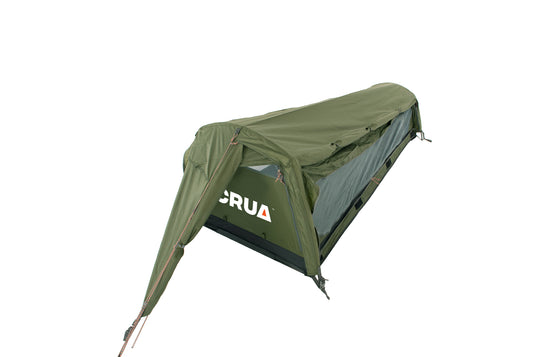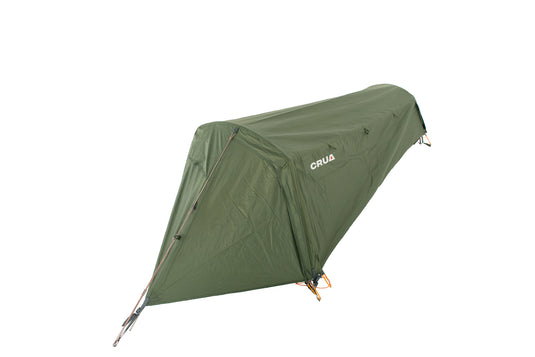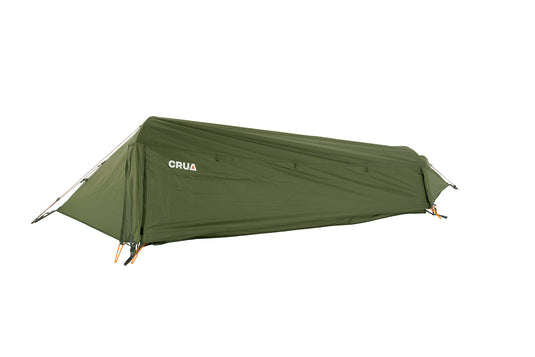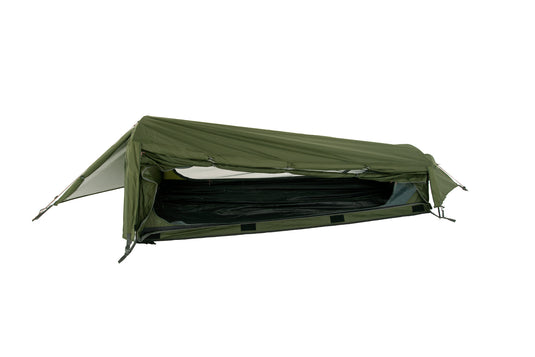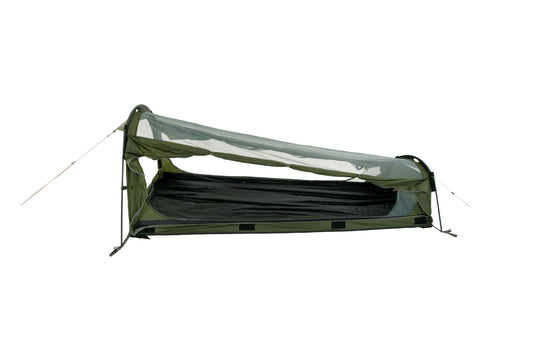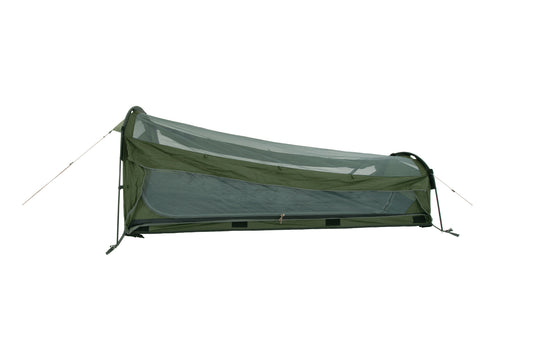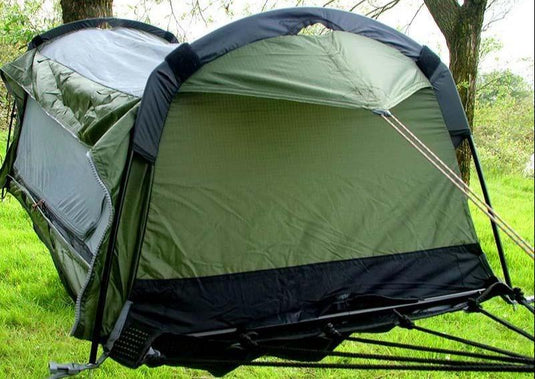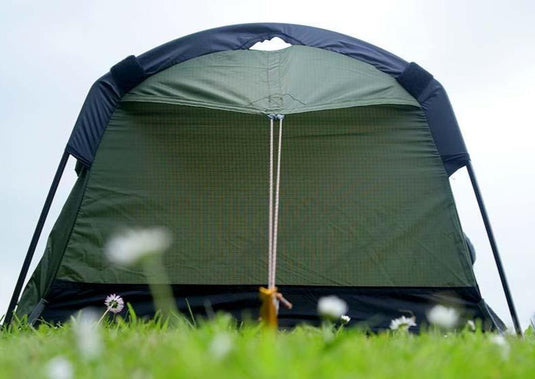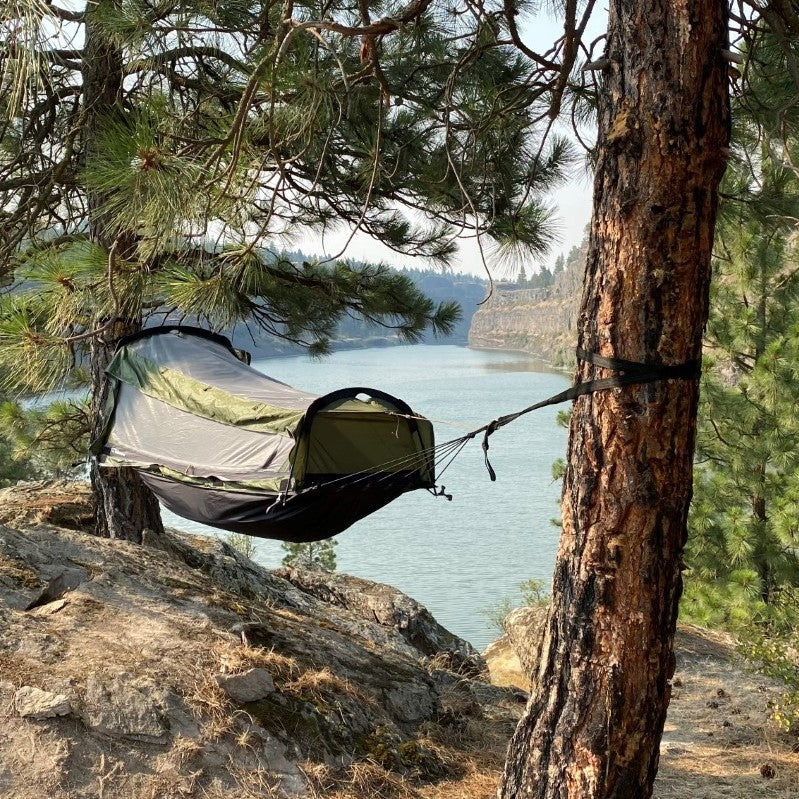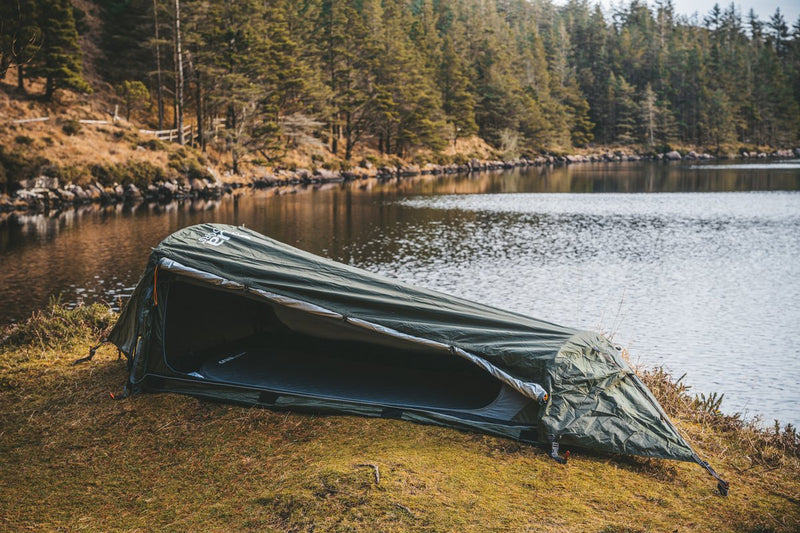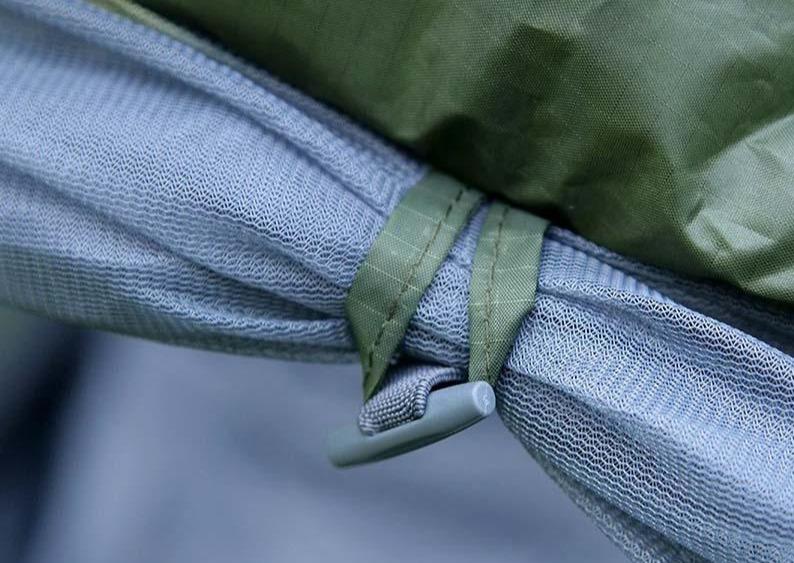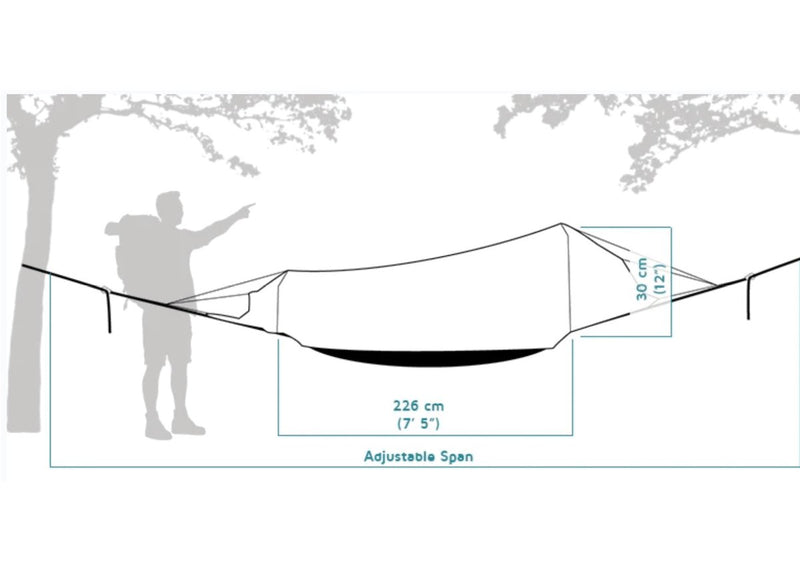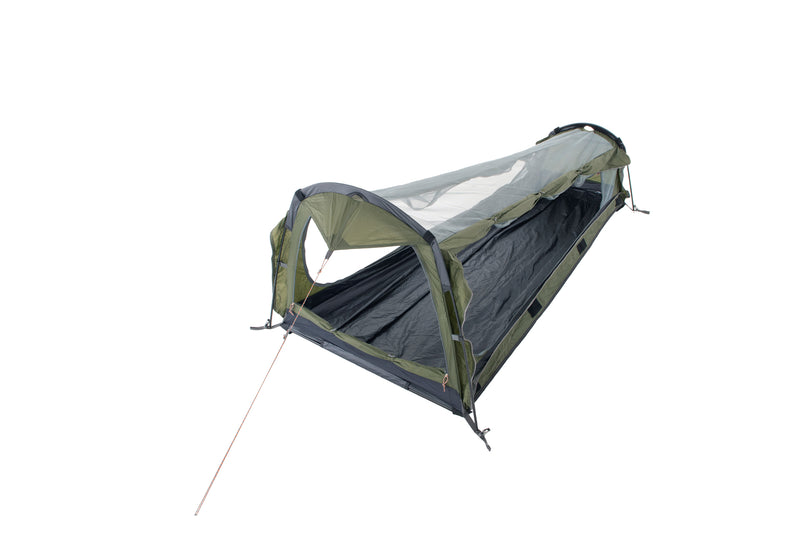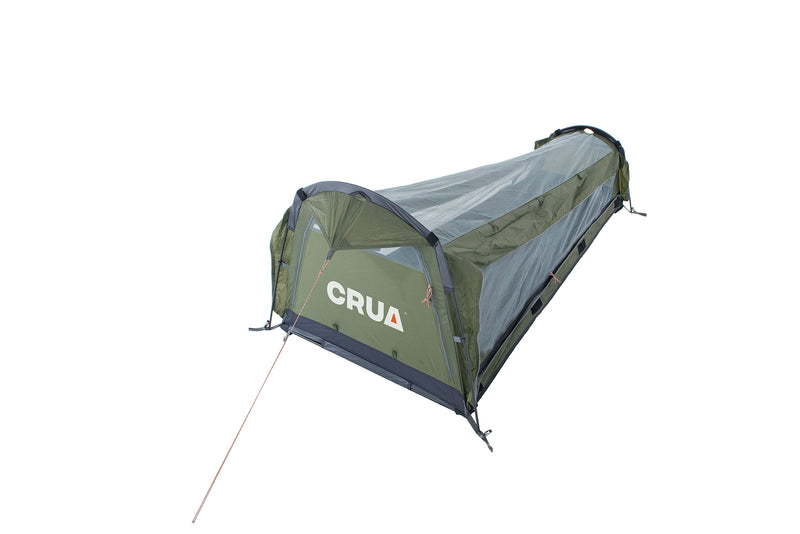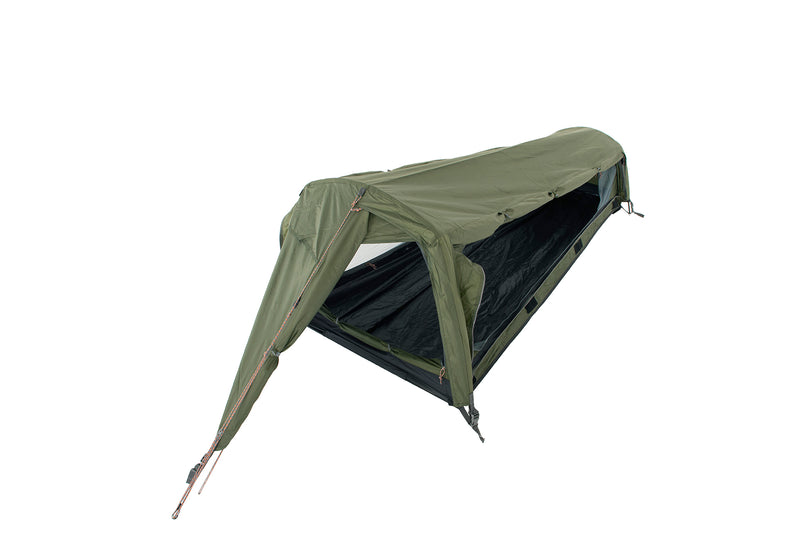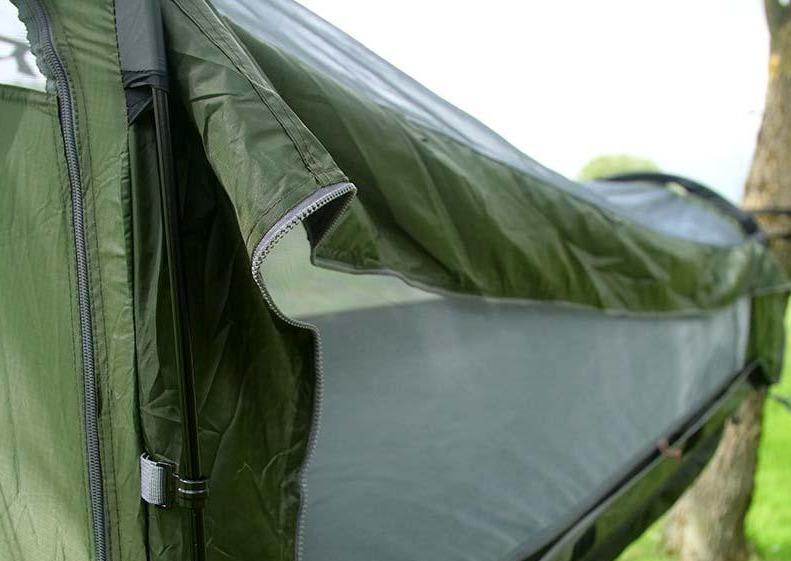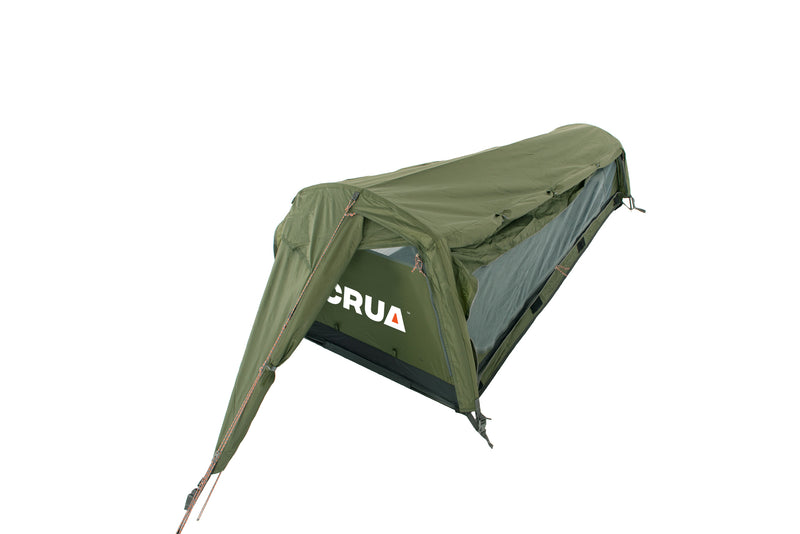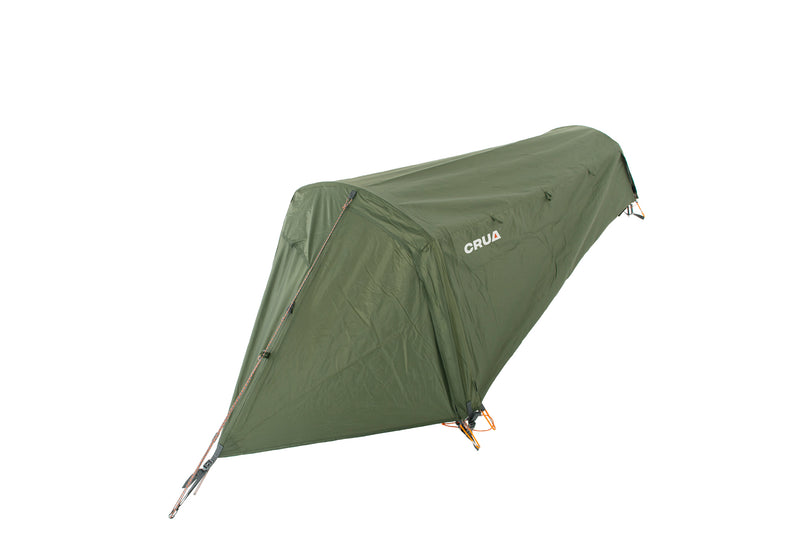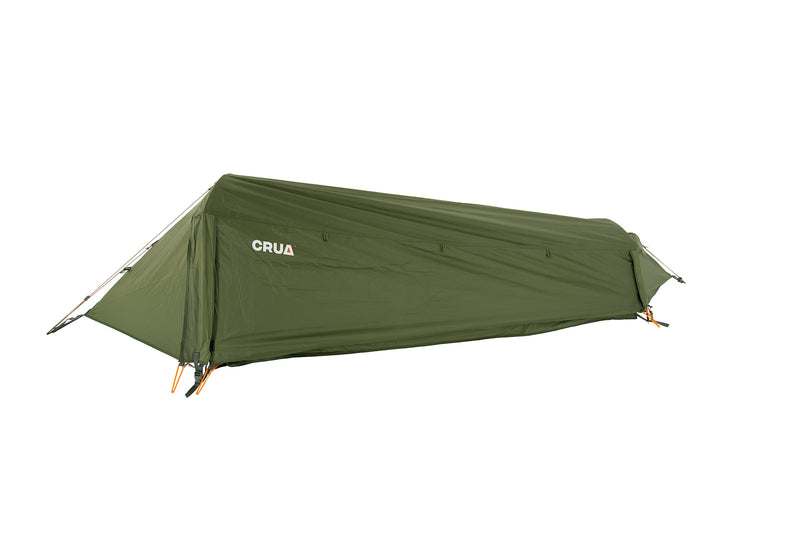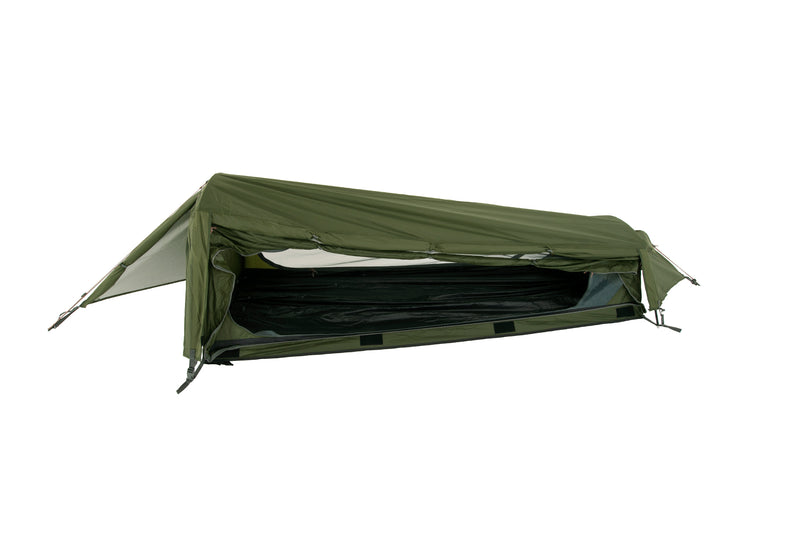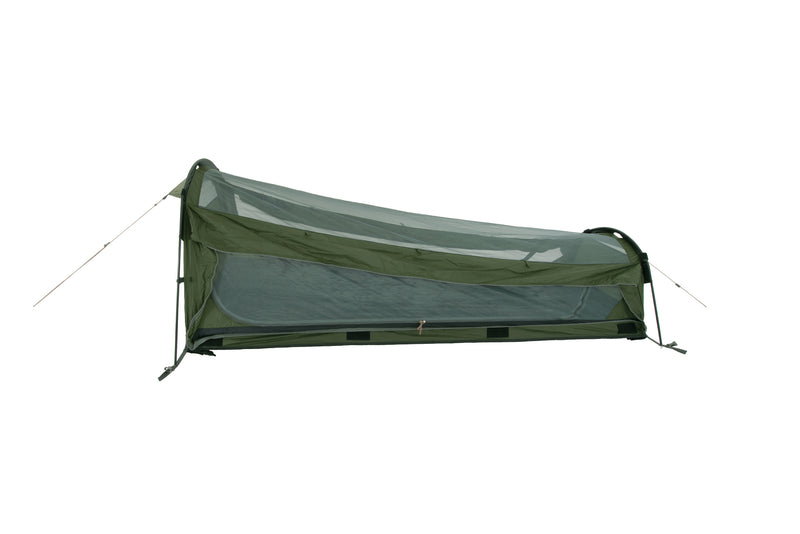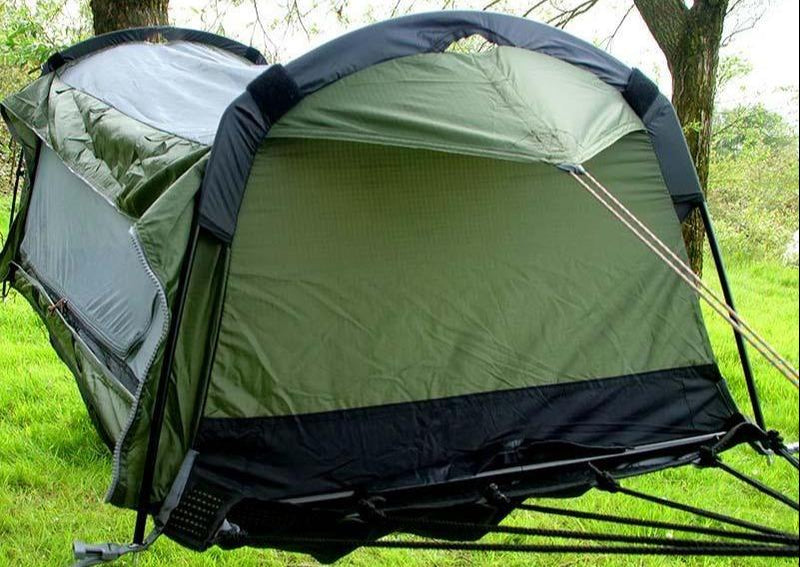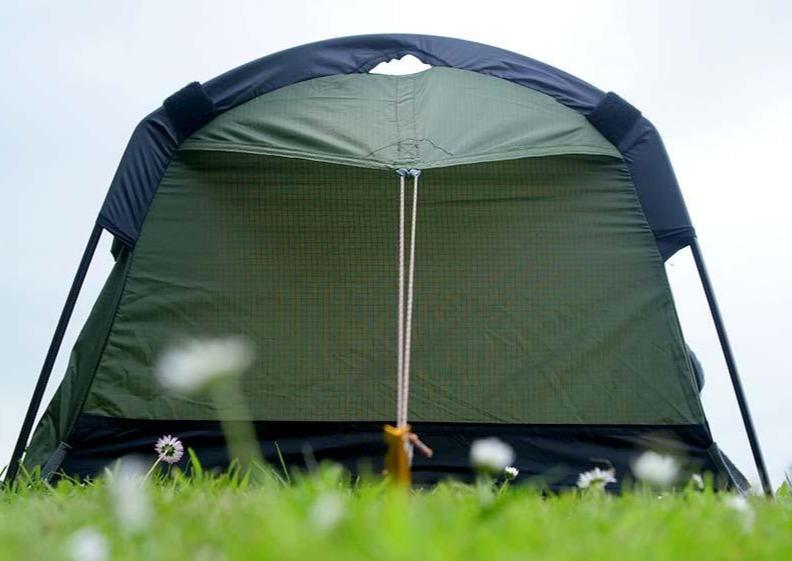 Product details:
Description:
"To start, the Crua Hybrid gives you the choice of staying grounded or suspending your tent in the surrounding trees like a cocoon. But wait, there's more. Additional features include an integrated anti-bug mesh that allows you to enjoy the flow of fresh air on balmy summer nights without being plagued by creepy crawlies. Also, a waterproof flysheet protects you from the elements in cool, overcast, or rainy conditions.
We altered the cord spreader bar to make the Crua Hybrid even more lightweight. From 2020 we reinforced the outer frame, adding a horizontal spreader pole, so you can rest assured that the hammock won't fold in on you. Note that although this pole is removable for ease of carrying, the Hybrid should never be used without it in hammock mode. The arch poles are there to support the flysheet and bug mesh only - not to spread the floor.

We also added a reflective aluminium lining to the inside of the flysheet boosting its insulator capacity. It now effectively keeps warmth in when the weather is harsh and blocks excess heat when temperatures soar.

However you choose to experience the Hybrid, you can be confident it is now lighter and better than ever before. Green in color. Weight limit: 260 lbs"
Dimensions
Width: 2.7ft / 79cm
Length: 7.5ft / 226cm
Height: 2.5ft / 74cm
Total Floor Space: 20 sq. ft / 1.9sq. m
Weight
Max Load Capacity: 260 lbs / 117.9 kg *
Packed Weight: 7.3 lbs / 3.3 kg *
Features*
Sleeps: 1 persons
Bug Mesh: Bug Mesh layer for ventilation with Mesh screen opening
Connectable: Zips together with other Hybrids
Groundsheet: Built-in
Warranty: 2 Years
Removable frame pole for even lighter weight
Reflective Flysheet
Fire Retardant
*NOTE: This configuration DOES NOT include the self-inflating mattress or sleeping bag