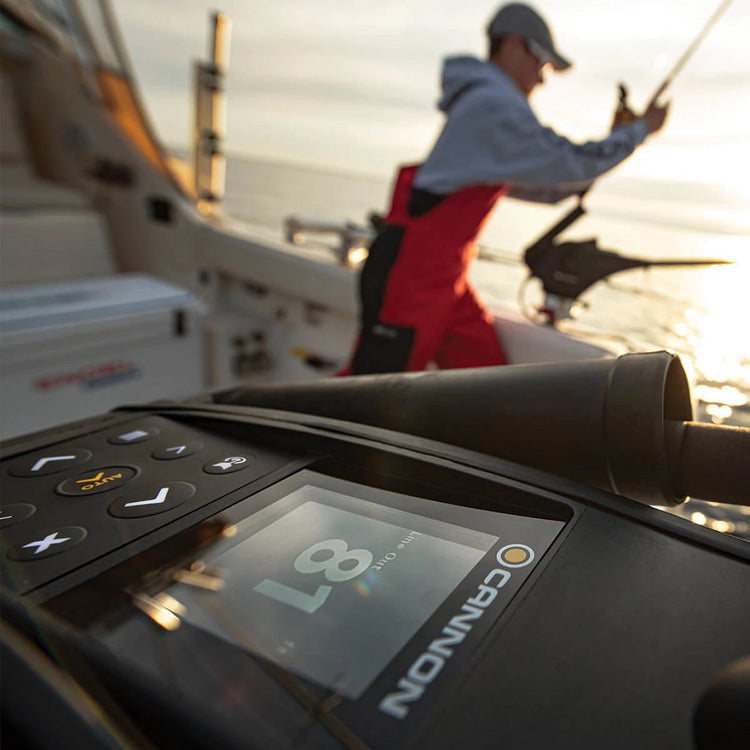 Elevate Your Fishing Experience with Electric Downriggers. Experience effortless angling as advanced automation takes the reins. Designed with durability and protection in mind, our electric downriggers ensure you focus on fishing, not equipment management. Let technology work its magic, freeing up your time to reel in those prized catches with ease.
Electric downriggers offer several advantages for professional anglers, making them a valuable tool for those who take their fishing pursuits seriously:
Time Efficiency: For professional anglers, time is of the essence. Electric downriggers streamline the process of deploying and retrieving fishing lines, allowing professionals to cover more water and maximize their fishing time.

Precision Targeting: Professional anglers often target specific fish species or depths. Electric downriggers provide precise depth control, enabling professionals to fine-tune their setups for optimal results.

Consistency: Consistent bait or lure placement is crucial for successful fishing. Electric downriggers ensure that fishing lines are consistently positioned at the desired depth, increasing the chances of attracting fish.

Ease of Use: Professional anglers juggle various tasks while on the water. Electric downriggers are user-friendly, allowing professionals to efficiently manage their lines without distraction.

Reduced Fatigue: Long hours on the water can lead to fatigue. Electric downriggers eliminate the need for manual cranking, reducing physical strain and enabling professionals to stay focused and energized.

Multi-Line Management: Many electric downriggers allow professionals to deploy and manage multiple lines simultaneously, enabling them to target different depths and areas effectively.

Advanced Features: Professional anglers benefit from advanced features like adjustable retrieval speeds and integration with fishfinder systems. These features enhance their ability to adapt to changing conditions and tailor their approach.

Durability: Professionals require equipment that can withstand rigorous use. Electric downriggers are built to be durable and reliable, ensuring they can handle the demands of frequent fishing trips.

Increased Catch Rates: The combination of precise depth control, consistent bait placement, and advanced features often results in higher catch rates for professional anglers.

Flexibility: Electric downriggers are versatile tools suitable for various fishing styles and environments, allowing professionals to adapt their strategies to different scenarios.

Enhanced Productivity: With the efficiency provided by electric downriggers, professional anglers can maximize their productivity during each fishing outing, potentially leading to more successful trips and improved outcomes.
In conclusion, electric downriggers offer time-saving, precision-enhancing, and efficiency-boosting benefits that are particularly advantageous for professional anglers. These tools help professionals achieve consistent results, optimize their fishing time, and enhance their overall performance on the water.
Use left/right arrows to navigate the slideshow or swipe left/right if using a mobile device