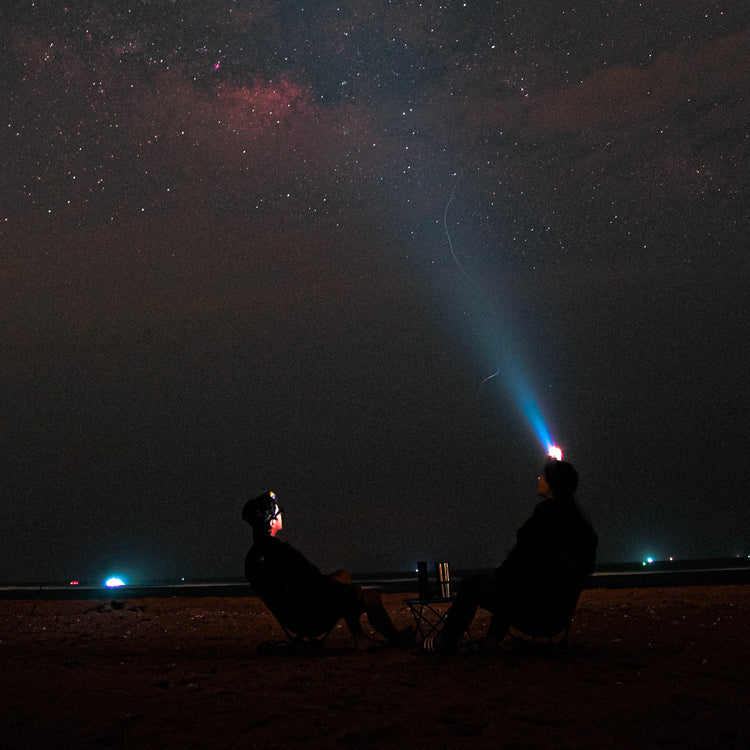 A headlamp is a portable lighting device that is worn on the head like a headband, with the light facing forward. It is a useful tool for travelers, especially those who engage in outdoor activities, such as hiking, camping, and exploring.
What is a headlamp used for?
A headlamp or headlight is a light source affixed to the head typically for

 

outdoor activities at night or in dark conditions such as caving, orienteering, hiking, skiing, backpacking, camping, mountaineering or mountain biking.
Here are some ways a headlamp can be useful when traveling:
 A headlamp allows you to have hands-free lighting, which can be very useful when you need to use your hands for other tasks such as setting up a tent, cooking, or reading a map.

 If you plan to explore or hike in the dark, a headlamp can help you see where you're going and avoid tripping or falling.

 A headlamp can serve as an emergency light source if your main source of lighting fails or if you find yourself in an unexpected situation, such as a power outage or a breakdown on a dark road.

 A headlamp can help increase your visibility to others, such as drivers, hikers, or campers, making it easier for them to spot you and avoid collisions.
Use left/right arrows to navigate the slideshow or swipe left/right if using a mobile device