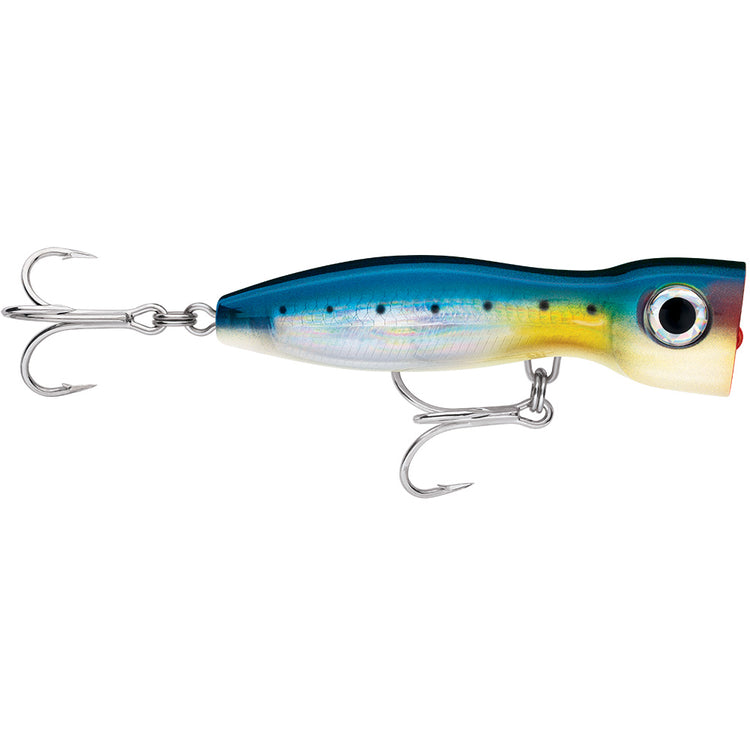 Unleash Your Fishing Potential with our Diverse Collection of Baits & Lures. Browse our curated selection of high-quality fishing baits and lures designed to entice a wide range of fish species. From vibrant soft plastics to lifelike hard baits, our products collection caters to all fishing styles and preferences. Elevate your angling success with proven lures that mimic natural prey and provoke strikes. Explore our extensive range and gear up for a memorable fishing experience that yields impressive results.
Here's what you need to know when selecting baits and lures:
For Baits:
Research Fish Species: Understand the fish species you're targeting. Different fish have distinct feeding habits and preferences. Research their diet and behavior to choose baits that match their natural prey.

Fresh vs. Live: Fresh baits like worms, minnows, or cut bait can attract a wide range of fish. Live baits offer realistic movement and scent, making them highly effective for enticing predator fish.

Imitate Local Prey: Use baits that mimic the natural prey found in the fishing area. This increases the chances of attracting fish that are accustomed to those types of food.

Consider Water Conditions: Factors like water temperature, clarity, and current play a role in bait selection. Match your bait to the prevailing conditions for optimal results.

Size Matters: Choose bait sizes that correspond to the size of fish you're targeting. Large baits may attract bigger fish, while smaller baits can entice panfish and other smaller species.

Experiment: Be open to trying different baits and techniques. Fish can be finicky, and sometimes a change in bait can lead to success.
For Lures:
Lure Type: There are various lure types, such as crankbaits, jigs, spinnerbaits, soft plastics, and topwater lures. Choose a type that suits your fishing style and the conditions you'll be facing.

Color and Pattern: Lure colors should imitate the natural colors of the fish's prey. Bright colors work well in murky water, while more natural tones are effective in clear water.

Action and Movement: Consider the action and movement of the lure. Some lures create vibrations, while others mimic injured or fleeing prey. Choose based on the behavior of the fish you're targeting.

Retrieve Technique: Different lures require varying retrieve techniques. Experiment with slow, fast, erratic, or steady retrieves to see what triggers strikes.

Depth Control: Choose lures that allow you to target specific depths. This is crucial for reaching fish that are holding at different water levels.

Seasonal Considerations: Fish behavior changes with seasons. Match your lure choice to the prevalent food sources and fish behavior during that time of year.

Quality Matters: Invest in high-quality lures that have realistic details, durable hooks, and components. Quality lures improve your chances of landing fish and lasting longer.

Confidence in Presentation: Choose lures you feel confident using. Your confidence in the presentation and technique can positively impact your success.
By understanding the preferences of your target fish species, the prevailing water conditions, and the available bait options, you can make informed decisions when selecting baits and lures. Remember, successful fishing often requires adaptation and experimentation based on the changing environment and fish behavior.
Use left/right arrows to navigate the slideshow or swipe left/right if using a mobile device