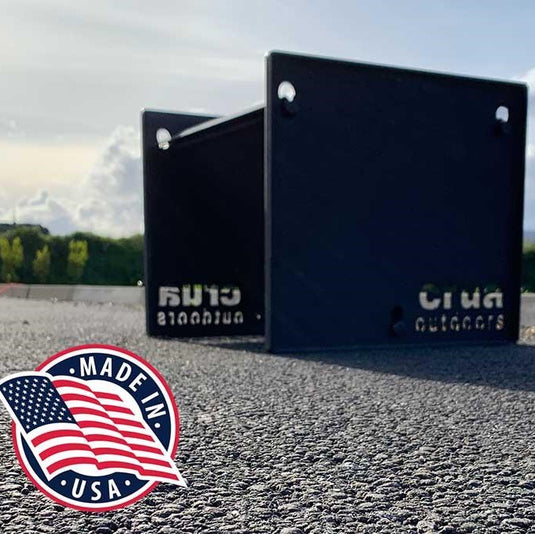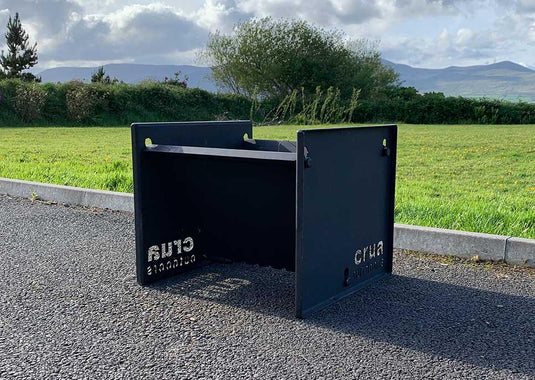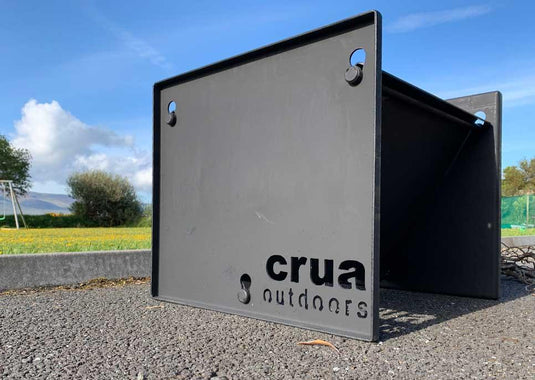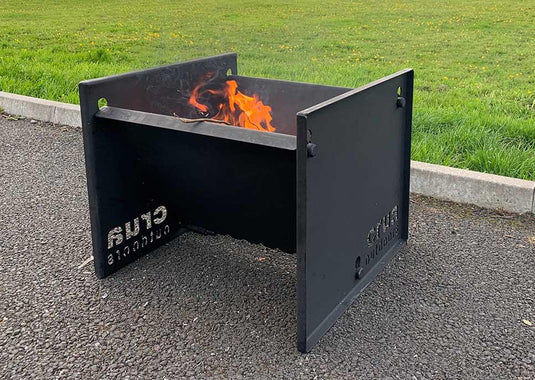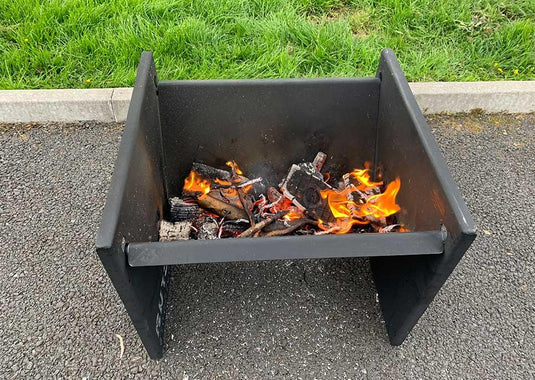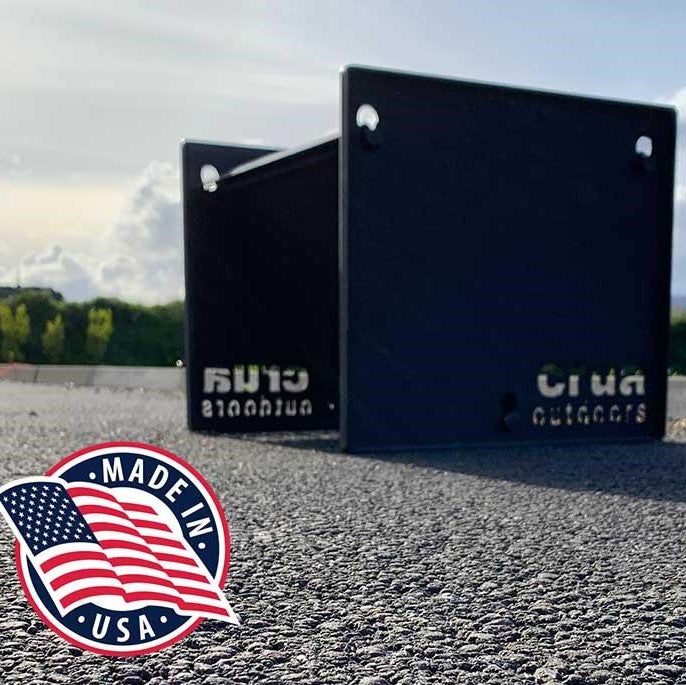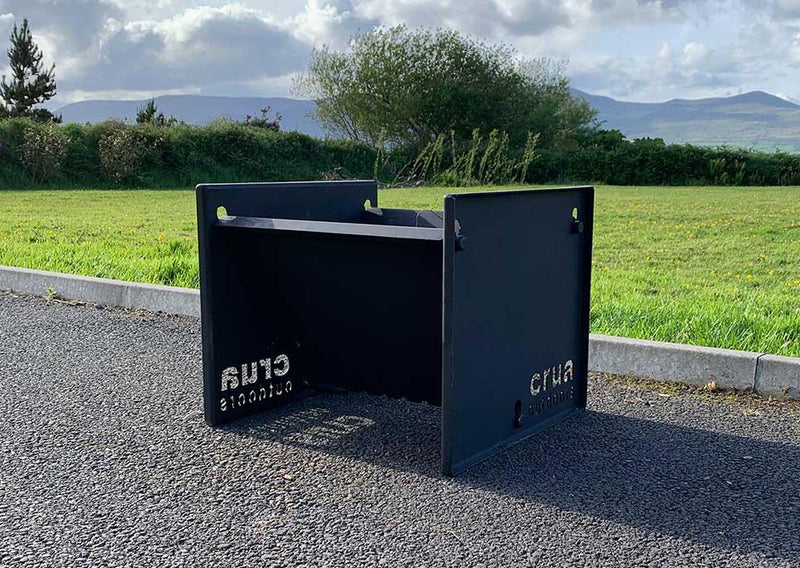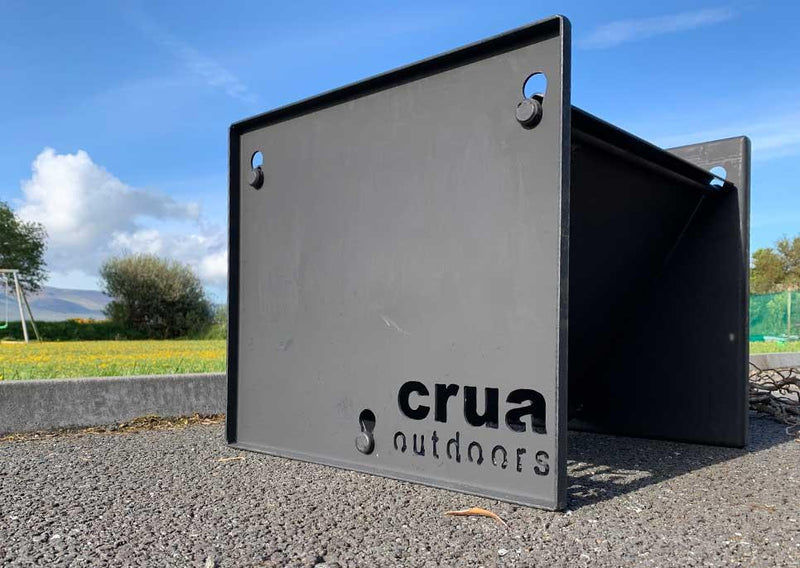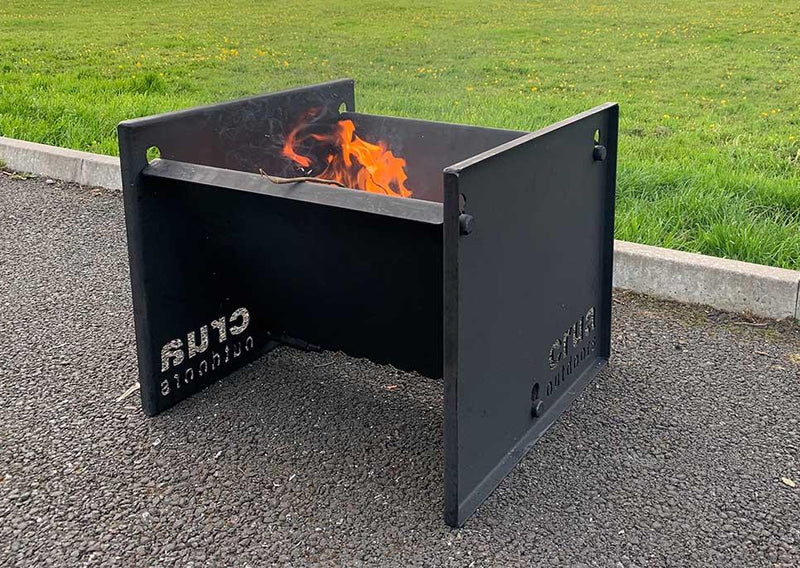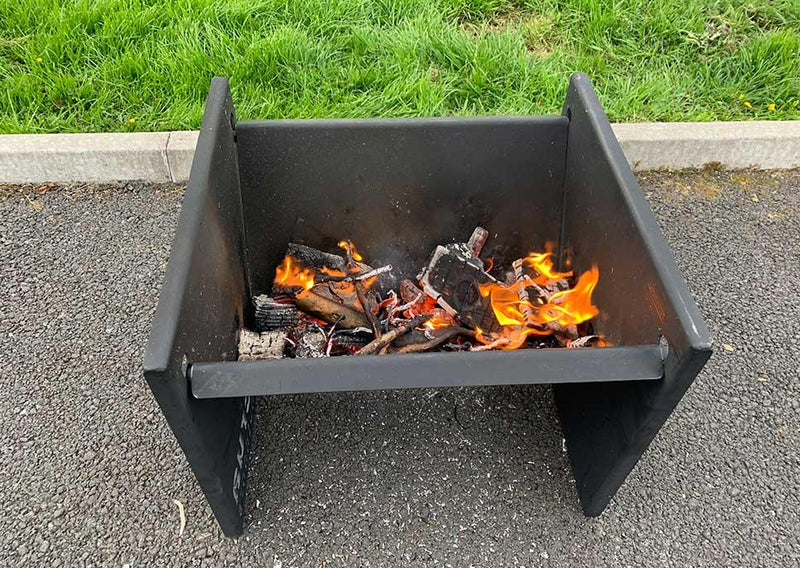 Product details:
Description:
Made with solid steel in the USA

American ingenuity and creativity takes the Crua Firepit and elevates it!

Just like the current Crua Firepit, the Deluxe firepit helps minimize the impact on nature by containing your fire safely. It also has a convenient flat-pack design, but we have upgraded how the plates fit together. Instead of slotting on themselves, they hang in 2 rods/pins. This makes setup even easier and it also makes cleaning it a breeze!

Another upgrade we brought to the Deluxe Firepit is in the grill. We have made the grill from food-safe aluminum. Lightweight and you can cook right on it!

The Crua Deluxe Firepit is sure to elevate your next adventure whether it's in the wild or on the backyard!

Dimensions 
Width: 19.75 in 
Length: 18 in 
Height: 16 in 
Packed Dimensions: 18 in x 16 in x 2 in 
Weight 
Packed Weight: 50 lbs (7 easy to assemble pieces) 
Materials 
11 gauge sheet steel, painted high heat black 
304 stainless steel food grade cooking grate (15.75 in x 11.75 in)